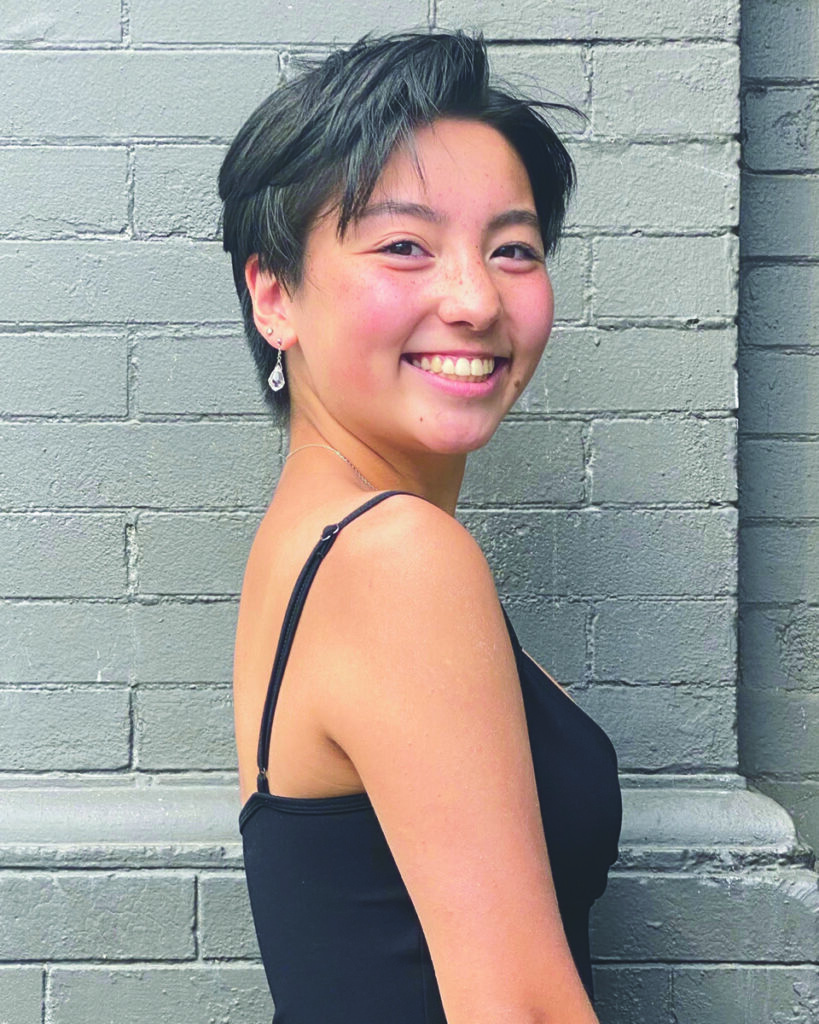 Raised in Victoria, BC, Julia Hockey had her formative years with The Victoria Academy of Ballet. It was after studying for four months with the Tokyo Ballet School, that she began her focused training with The Ballet Victoria Conservatory from their inaugural year. She attended all classes available, 6 days a week for four years under the personal guidance and instruction of Paul Destrooper and Andrea Bayne. Throughout her education at BVC, she also taught and co-assisted many classes with children of all ages. 
In 2018, Julia attended The Royal Winnipeg Ballet School's Professional Division Program. She was the recipient of The Julia Arkos Memorial Scholarship (2019/2020, 2020/21) and The IG Wealth Management Scholarship (2018/19). Her award-winning choreography, "The 4 Quarters of Her" premiered at RWB's annual First Steps Choreographing Competition in 2020 and was performed at several local community events. Concluding her three-year studies at RWB, she graduated in 2021. 
Soon after the successful introduction of Character Dance to the 2021 Summer Intensive Program, Julia was invited to join BVC as a faculty member. Along with this, she will be obtaining a Bachelor's Degree in Psychology at The University of Victoria. With her wide-ranging and versatile dance background, both BVC and Julia are excited to have her teach classes in Ballet, Jazz, and Tap for the coming year!